CAD Design
---
The concept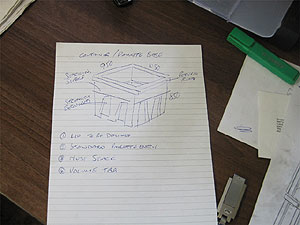 A typical scenario in the design process may be when a moulder may not have the resources of there own design office or software or where their end customer requires there concept idea to move forward to the product development stage.
In this case the client had sent a brief. This could be a draft concept on paper with draft details of the requirements.
Over 25 years experience in the Rotational Moulding industry allows us to successfully interpret the customer requirements to take our clients needs from concept to product.
---
The design process

The Visualisation process

From the client draft, work begins on the design. Using Computer Aided Design (CAD) the model takes shape.

Steel Tool Solutions have over 15 years experience working with 2D/3D design, creating high quality, functional products.

Our customers, and also the moulder, benefit greatly from this process as we have extensive knowledge of the moulding process and technique's/machines employed that the product is being designed with a host of considerations right from the outset, ultimately to make the Product and Tool commercially viable and that the Tool is problem free in production.

The model and any relevant drawings are sent to the client for approval and consideration which may involve assembly files to check fit, form, and function, along with volumes and material thickness to calculate mould shot weights and in this case the level of stacking for transport before final sign off.

At this point we begin to evolve the model to the Tooling stage where we can now liase in more depth with the Moulder to accomdate the de-moulding process and their machine parameters taking into account framework, clamps and venting all added to the model assembly to analyse any collision detection prior to our high quality moulds being manufactured and delivered.
---
The Completed product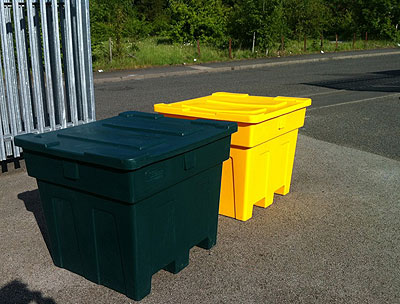 We pride ourselves on exceeding our client's expectations.
---