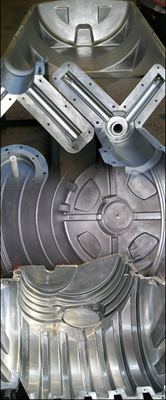 Steel Tool Solutions Ltd was established in 2006 by a group of highly skilled and experienced Toolmakers all with in excess of 25 years experience in the Rotomould Toolmaking Industry.
The aim was to bring together a dedicated team of individuals with expertise in every department, from Design through to Manufacture and to invest in the very best machinery and technology to offer you the customer a highly focused One Stop Shop for quality steel tooling with a personal dedication to customer satisfaction at all times.
At STS we pride ourself on our ability to not only meet customer expectations but to always strive to surpass them in terms of Cost of quality Tooling, honest professional and experienced advice and meet project deadlines on time, on budget and to 100% agreed specification accuracy.
We have achieved Tier 1 supplier status on numerous occasions with this belief and dedication.
Why not contact us and let us show you first hand the quality and dedication you will receive for your products no matter how big or small.